Borders reopen across EuropeBBC1:0040,67840,678viewing this page Related Video and AudioVideo 46 secondsVideo 46 seconds0:46Video 55 secondsVideo 55 seconds0:55Video 3 minutes 1 secondVideo 3 minutes 1 second3:01Video 2 minutes 6 secondsVideo 2 minutes 6 seconds2:06RTLGot a TV Licence?You need one to watch live TV on any channel or device, and BBC programmes on iPlayer. It's the…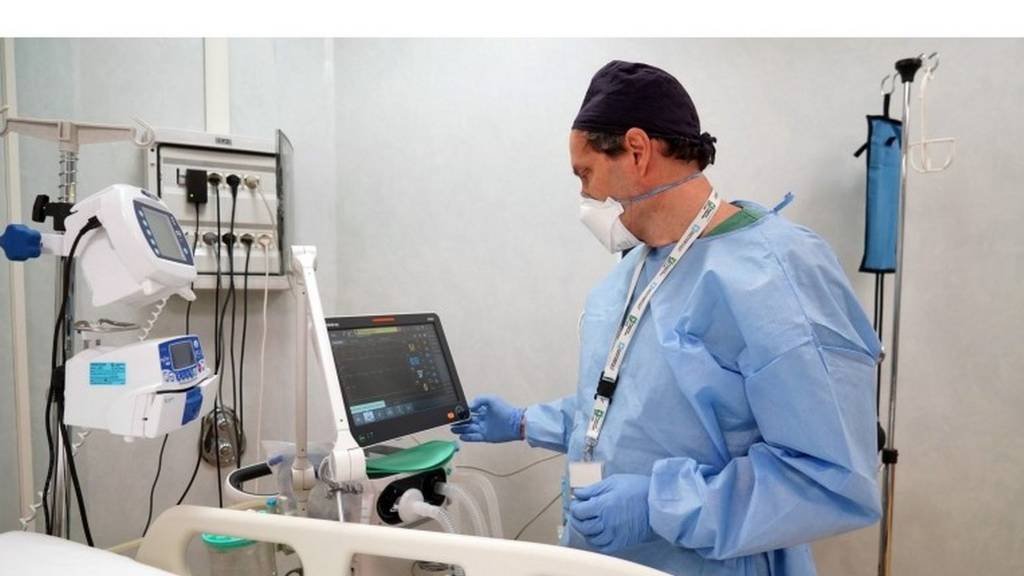 Borders reopen across EuropeBBC
40,67840,678
viewing this page
Related Video and Audio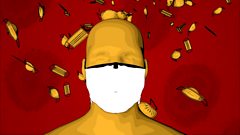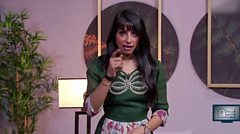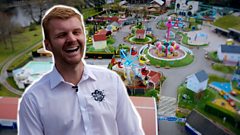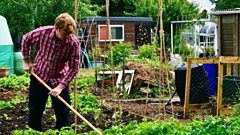 RTL
Got a TV Licence?
You need one to watch live TV on any channel or device, and BBC programmes on iPlayer. It's the law.
Live Reporting
Edited by Alex Therrien
All times stated are UK
Americans with pre-existing conditions 12 times more likely to die

Americans with underlying health conditions are six times more likely to require hospital treatment and 12 times more likely to die after contracting Covid-19, according to a new report from the US Centers for Disease Control and Prevention (CDC).

The most common health conditions that cause complications in treating the virus are cardiovascular disease, diabetes and chronic lung disease, the report found after analysing 1.3 million Covid-19 cases.

The report also found that 15% of US patients with Covid-19 required hospital treatment and 5% died.

The overall fatality rate is expected to be significantly lower, since many Americans with moderate or no symptoms are not being tested.

Breaking

Another 233 deaths recorded in the UK

BBCCopyright: BBC

A further 233 people have sadly died after contracting coronavirus in the UK.

It brings the total number of people who have died after testing positive to 41,969.

Doctors call for action after BAME report

PA MediaCopyright: PA Media

Image caption: The report examined why black and Asian people faced the greatest risks from coronavirus

Recommendations of a report into the impact of Covid-19 on ethnic minority groups in the UK should be implemented straight away, doctors have said.

The newly published report said racism could contribute to increased risks for black, Asian and minority ethnic (BAME) people and suggested actions to save lives in the coronavirus pandemic and any future health crises.

The British Medical Association said it was "critical" to carry out risk assessments of vulnerable groups and protect them at work.

Its chair, Dr Chaand Nagpaul, told the BBC: "It's important we now move forward and deliver those changes because it's the fair and right thing to do for our population."

Hungary repeals special powers but PM still dominant

EPACopyright: EPA

Image caption: Viktor Orban has increasingly concentrated power in his hands

In March, Hungary's Prime Minister Viktor Orban was given sweeping new powers to fight the coronavirus outbreak – measures to rule by decree, without a time limit. Opposition figures and international leaders condemned the move as a threat to democracy.

On Tuesday, the National Assembly in Budapest voted unanimously to revoke the special powers. The government has said it will end the state of emergency this week.

But, as BBC Budapest correspondent Nick Thorpe explains, it has left Mr Orban and his Fidesz party even more powerful than before the crisis.

A second bill passed on Tuesday allows the government to declare a "state of health emergency" in the future and rule by decree for as long as it likes.

Who gets free school meals now?

Getty ImagesCopyright: Getty Images

The government has agreed to extend a voucher scheme for children on free school meals in England during the summer holidays, after a campaign by footballer Marcus Rashford and others.

Scotland and Wales will support children on free school meals with food vouchers, meal deliveries or bank transfers until children go back to school.

Following the UK government's U-turn, Northern Ireland's First Minister Arlene Foster says she will propose to the Stormont executive that the free school meals scheme in NI be extended over the summer, if "the necessary finances can be secured".

Trump campaign 'open' to moving rally outside

US Vice-President Mike Pence has said the Trump campaign is open to moving its campaign rally to an outdoor location, amid criticism that the large event, scheduled for Saturday in Tulsa, Oklahoma, would put people at risk of coronavirus.

The move would mark a second change for the event – Trump's first rally since the coronavirus crisis triggered lockdowns in March – after it was moved back a day to avoid clashing with the Juneteenth holiday marking the end of slavery.

The governor of Oklahoma said on Monday that he was trying to get the event moved from the 19,000 seat BOK Center in central Tulsa to a larger outdoor venue to allow for more social distancing. At least 20 Trump supporters have already started lining up outside the BOK Center.

The public health director for Tulsa has repeatedly stressed the danger of attending, as coronavirus cases in the region continue to climb daily.

"Regardless who is hosting this rally, we would recommend you not attend large events," Dr Bruce Dart told the Daily Beast. "If you want to stay safe, don't go.

Campaign rallies are considered vital for Trump to energise his voters for the November presidential election. The campaign says it will provide temperature checks and face masks to attendees, who also must sign liability forms saying they will not sue the Trump campaign if they fall ill.

Backlog of surgeries 'could take months, if not years'

Getty ImagesCopyright: Getty Images

It is "completely unrealistic" to catch up on the backlog of surgeries within weeks, the president of the Royal College of Surgeons of England has warned.

Prof Derek Alderson told the Commons health and social care committee that the public's confidence had to be restored in having safe operations "with excellent results, as they enjoyed before the Covid crisis" – and this would mean putting in place extra precautions.

"I think that dealing with the backlog is not something that's achievable simply in weeks," he said.

"This is certainly many months; it may take us a few years to catch up."

Previously, Prof Alderson had said the backlog in surgical work would be "gigantic", with more than 700,000 routine treatments a month affected.

Politicians 'most frequently named' for misleading info

Marianna Spring

Specialist disinformation and social media reporter

Domestic
politicians are the most frequently named source of misinformation – according
to the Reuters Institute's Digital News Report.

The
survey of more than 80,000 people around the world, showed that 40% were most
concerned about politicians.

The
report comes after a wave of misleading and false information since the
beginning of the coronavirus pandemic.

Politicians took much of the blame in Brazil, the Philippines
and the US. Journalists
were more likely to be blamed for propagating false claims in countries like
South Korea and Greece – but in the US too.

Those in Japan and Taiwan were more concerned about the role of ordinary people
in spreading misinformation.

BBC
News investigated the seven types of people who start and spread viral misinformation.

To travel in Austria, bring a suitcase and common sense

Austria has reopened its border with Italy after weeks of closure following the coronavirus pandemic but a travel warning will be issued for the region of Lombardy, Italy's worst-affected region.

There will be no restrictions for most European Union countries. The country has already reopened its land borders with Germany, Switzerland, Liechtenstein, Slovakia, Slovenia, Hungary and the Czech Republic in a bid to revive the tourism industry.

Foreign Minister Alexander Schallenberg urged travellers to behave responsibly.

"If you're packing your suitcase, please don't forget to take your common sense too," he told a press conference.

Getty ImagesCopyright: Getty Images

Drug 'will save lives around the world' – CMO Whitty

BBCCopyright: BBC

Image caption: Dexamethasone

As we've been hearing, a cheap and widely available steroid has been named as the first drug proven to reduce the risk of dying from Covid-19.

Global trials concluded dexamethasone cut deaths by up to a third among patients suffering the worst effects of the virus.

Responding to the results, the UK government's chief medical officer, Prof Chris Whitty, said it was "the most important trial result for Covid-19 so far".

"It will save lives around the world," he added in a tweet.

Bradford Royal Infirmary is one of the many hospitals in the UK that have been taking part in the Recovery trial – short for Randomised Evaluation of Covid-19 Therapy.

In April, the BBC was given exclusive access to speak to those involved.

'Quarantine-breaking' travellers agree to leave Hawaii

Getty ImagesCopyright: Getty Images

Image caption: People who visit the Aloha State must remain in quarantine for 14 days

A group of travellers arrested on suspicion of violating a quarantine order in Hawaii have agreed to leave the US state.

A member of the group said they had received death threats after they were arrested on suspicion of violating a 14-day quarantine order on all arrivals.

They had reportedly spent two years travelling in Central America before they arrived in Hawaii this month. The 21-person group was later spotted at a beach, according to court documents.

"People started rolling up to our house calling us all types of name," Kendra Carter told Associated Press. "We've been getting death threats in our inboxes."

One member of the group received a suspended jail sentence and the case was then dismissed, local media report.

"We recognise and apologise for the severity of our actions," the group said in a statement posted on social media.

Rise in children going to school in England but still less than one in 10

Daniel Wainwright

BBC England Data Unit

About 868,000 children in England went to school last Thursday, according to the latest data published this afternoon by the Department for Education.

Although this was up by a third on the previous Thursday, it still means only 9% of children in the country were in school.

When lockdown was imposed only vulnerable pupils and the children of keyworkers were allowed to go in.

Schools started to re-open to children in Nursery, Reception, Year 1 and Year 6 on 8 June.

Figures for this week, as some Year 10 and Year 12 pupils started to go back, should be shown in next week's data release.

BBCCopyright: BBC

Life-saving drug a 'huge breakthrough'

In the past hour we brought you news from the UK about dexamethasone – a life-saving drug in the treatment of coronavirus.

It's a cheap steroid that has been around since the 1960s, which means it could be used around the world, including in poorer countries where health systems face difficulties in managing outbreaks.

"This is a huge breakthrough in our search for new ways to successfully treat patients with Covid, both in the UK and across the world," the medical director of Britain's National Health Service Prof Stephen Powis says.

"From now, we are able to use this drug to dramatically improve Covid-19 survival for people in hospital who require oxygen or ventilation," he adds.

Coronavirus cited as Dfid and Foreign Office merge

UK Prime Minister Boris Johnson has been giving a Commons statement on "global Britain" and the lessons of the pandemic.

He says one of the key lessons is that aid and foreign policy are "one and the same", as saving lives abroad will save lives in the UK.

He says that the Foreign and Commonwealth Office will merge with the Department for International Development (Dfid) to create a new department, the Foreign, Commonwealth and Development Office.

He says the foreign secretary and ambassadors to individual countries will be able to lead policy.

The pandemic is the right time for this decision, he says, because government is already working differently and because the taxpayer needs value for money.

Responding, leader of the Labour party Keir Starmer says this statement is intended as "a distraction" from the problems in the government's response to coronavirus, and says "it will not work".

He says Dfid is "one of the best performing government departments" and asks for its budget to be "ring-fenced".

What does the UK's BAME report tell us?

Nick Triggle

Health Correspondent

Public Health England has finally published its latest report
into the impact of coronavirus on black, Asian and minority ethnic (BAME) communities.

At the start of the month, it unveiled a review which found that BAME groups had a higher risk of deaths.

The latest report, leaked at the weekend but now formally published, has tried to unpick some of the reasons for this.

It pointed out its original report did not take into account
occupation, which could have an impact on whether an individual is exposed to
the virus, or pre-existing health conditions, which increase the risk of
serious complications.

But it also points out that there is evidence that "historic racism"
and poorer experiences of healthcare may mean individuals in BAME groups are
less likely to seek care when needed. It says the way coronavirus has been handled has left BAME
groups angry, fearful and deeply dismayed.

While it was unable to come to firm conclusions on the cause of
the higher risk, it did say that ethnicity, racism and structural disadvantage
must be taken more into account going forward.

In particular, it wants to see better data collection, including
ethnicity being reported on death certificates, culturally sensitive public
health campaigns and risk assessments in the workplace.

BBCCopyright: BBC

Welcome if you are just joining us…

Can community response prevent second Beijing wave?

Kerry Allen

BBC Monitoring, Chinese Media Analyst

Getty ImagesCopyright: Getty Images

Image caption: A community organisation volunteer at work in Beijing

Now for more on the outbreak in
Beijing, which on Tuesday confirmed an extra 27 people had tested positive for
Covid-19, taking the number of confirmed cases in the past five days to 106.

Many people in urban China live in
what are known as xiaoqu, which are micro-districts with a guarded entrance
gate.

Representatives operate as a sort of neighbourhood
watch: they act partly as security, but also ensure the safety and hygiene of
residents by posting public notices and ensuring a degree of general upkeep,
ie by monitoring when apartment lifts are cleaned.

This means that many will have help at hand as the city
announces its return to "war-time status" amid the fresh outbreak.

More than
100,000 community workers and volunteers are being mobilised to ensure people in 29 locked-down communities and other vulnerable people can get food
and other basic supplies, the Xinhua news agency says.

Designated drivers are also being arranged to take
people to a specific hospital where all Covid-19 patients can be
treated.

China's Centre for Disease
Control and Prevention says that "the next three days will be critical and
decisive".

Analysis: World can benefit now from cheap steroid

Fergus Walsh

Medical correspondent

The first drug proven to cut deaths from Covid-19 is not some new, expensive medicine but an old, cheap-as-chips steroid.

That is something to celebrate because it means patients across the world could benefit immediately. That's why the topline results of this trial have been rushed out because the implications are so huge globally.

Dexamethasone has been used since the early 1960s to treat a wide range of conditions, such as rheumatoid arthritis and asthma. Half of all Covid patients who require a ventilator do not survive, so cutting that risk by a third would have a huge impact.

The drug is given intravenously in intensive care, and in tablet form for less seriously ill patients. The only other drug proven to benefit Covid patients is remdesivir, an antiviral treatment that has been used for Ebola.

That has been shown to reduce the duration of coronavirus symptoms from 15 days to 11, but the evidence was not strong enough to show whether it reduced mortality. Unlike dexamethasone, remdesivir is a new drug with limited supplies and a price has yet to be announced.

'This is England' – Rashford responds over free meal U-turn

AFPCopyright: AFP

Marcus Rashford has responded to the UK government's plans to extend a free meal scheme for families in England, following his campaign.

In a tweet, the Manchester United and England forward, 22, wrote: "Just look at what we can do when we come together, THIS is England in 2020."

UK Prime Minister Boris Johnson has welcomed Mr Rashford's "contribution to the debate around poverty" after the U-turn was announced.

Royal Ascot starts behind closed doors

Edward WhitakerCopyright: Edward Whitaker

For the first time in her 68-year reign, the Queen will not be in attendance as Royal Ascot begins behind closed doors,

Strict coronavirus protocols mean racehorse owners are not allowed at the Berkshire track for Britain's biggest flat racing fixture and the Queen is set to watch the action from nearby Windsor Castle.

Punters who would usually attend the five-day meeting, which normally attracts a total of nearly 300,000 spectators, are being urged to wear a hat, dress up at home and make a donation to frontline charities.

The first race, the Buckingham Palace Handicap, was due off at 13:15 BST with Frankie Dettori aboard favourite Daarik.