Napa County warns that COVID upsurge could trigger tightening rules × You have run out of free articles. You can support our newsroom by joining at our lowest rate! Thanks for being a subscriber. Sorry, your subscription does not include this content. Please call 877-433-5056 to upgrade your subscription. × Register for more free articles…
Napa County warns that COVID upsurge could trigger tightening rules
Thanks for being a subscriber.
Sorry, your subscription does not include this content.
Please call 877-433-5056 to upgrade your subscription.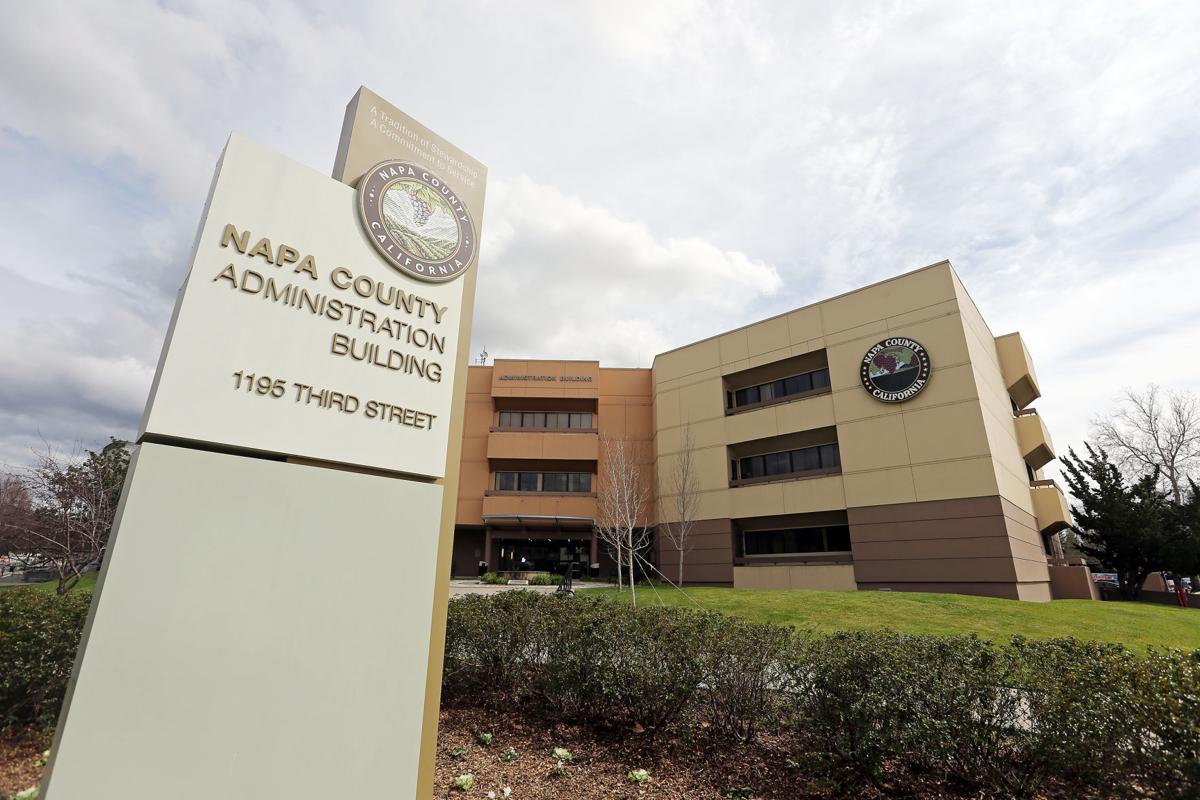 Napa County's health leader wants people to stay in their household "bubbles" to help keep the county out of the danger zone that could result in a tightened stay-at-home order.
"If you're going to go to a restaurant or park, please stay within your household," said Dr. Karen Relucio, public health officer. "I'm almost pleading, at this point."
A slide presented by Relucio to the county Board of Supervisors on Tuesday shows the county well below most triggers to consider tightening the shelter-at-home order. Stores, churches, hair salons, restaurants and other businesses aren't in any immediate danger of having to re-close.
For example, the county overall has averaged 1.8 COVID-19 cases daily. The trigger to notify the California Department of Public Health (CDPH) is three and to consider tightening the shelter-at-home order is five.
The overall percent of cases hospitalized is 7.8, compared to 25% for CDPH notification and 40% to consider shelter-at-home tightening. The mortality rate is 2.1%, compared to 7% for CDPH notification and 10% to consider shelter-at-home tightening.
Only congregate care outbreaks come close to the trigger point among the various criteria. Napa County has one outbreak on the active list, though Relucio said there have been no new, recent cases at the facility. That compares to one outbreak for CDPH notification and two outbreaks to consider shelter-at-home tightening.
Tightening the stay-at-home order would hinge on a combination of triggers. Relucio mentioned having hospital and ICU capacity and ventilators as among the important factors to keeping out of what she called "the danger zone."
Napa County is not on the state's monitoring list for re-tightening and hopes to stay off of it, Relucio said.
Still, the county has seen a recent spike in COVID-19 cases, with 31 new cases last week. Relucio attributed this not to the reopening of various businesses and activities, but to celebrations and gatherings over Memorial Day weekend.
More re-openings could be in store. Supervisor Ryan Gregory said he's hearing from gym owners and gym- goers.
California could give counties the option to reopen gyms on June 12. Relucio said Napa County is considering June 19. Opening a few sectors at a time allows the county to take a better look at what is going on with disease activity, she said.
"Hopefully, the number of cases will go down after the Memorial Day weekend (episode)," she said.
On last Thursday's Napa Facebook Live show, Relucio said the county's free testing site at Napa Valley Expo has changed its testing method. No longer are health care workers thrusting a cotton swab far up into the nose of the person being tested.
"It burns, it's not very comfortable and it's more invasive," Relucio said.
With the new method, the swab doesn't go as deep and people can swab themselves.
"We want to make collecting a specimen for COVID-19 as easy as possible and increase our testing," Relucio said.
She urged people to follow the county's requirement that people wear face masks when in public and exposed to people at distances closer than six feet. That is supposed to help prevent the wearer from infecting other people.
A Napa Valley Register reader recently noticed a store where employees didn't wear face coverings. He reported the incident to the county's COVID-19 enforcement hotline and was disappointed by the answer he received.
"The mask orders are not enforceable by the county and is up to the businesses to enforce," said the email reply from the county's COVID-19 compliance task force.
That prompted the Napa Valley Register to ask the county who is enforcing the mask order. Relucio said in an email the goal is behavior change and that there are too few law enforcement resources to enforce the order.
"The county is focusing our limited resources on providing guidance and education. We're relying on the community to be their best and do their best to support behavior change throughout the community," she said.
At the end of the day, only the community can make that happen, she said.
"If someone has specific concerns at a business, they may wish to alert the manager and/or vote with their feet by leaving. For incidents within the cities and town, we are also referring compliance concerns to those jurisdictions," Relucio said.
Napa County has taken more than $4 million from its emergency savings to deal with the COVID-19 crisis and that might not be the end.
The Board of Supervisors in March approved spending $2.5 million in emergency reserves for the county's COVID response. On Tuesday, it added another $1.6 million to continue its efforts for another 60 days.
County dollars are going to such things as personal protection equipment and to housing vulnerable, at-risk individuals. The Board of Supervisors could decide in late summer if it needs to set aside even more money.
The move leaves general reserves at about $26 million. Napa County will seek reimbursements for eligible costs from the Federal Emergency Management Agency and California Office of Emergency Services.
In addition, the Board of Supervisors agreed to spend a $100,000 donation from the Community Foundation for testing underserved residents. It allocated a $120,000 state grant toward a motel being used to house homeless people at high risk for contracting the virus.
California is giving the county 12 trailers for use at the county's Mondavi, Calistoga and River Ranch farmworker centers. They will provide places for the county to isolate center residents who have COVID-19 and quarantine the close contacts.
The state delivered the trailers on April 25 and the Board of Supervisors on Tuesday agreed the county would take ownership. They are worth a total of about $529,000 and can be used in future emergencies, a county report stated.
Editor's Note: Because of the health implications of the COVID-19 virus, this article is being made available free to subscribers and non-subscribers alike. If you'd like to join us in supporting the mission of local journalism, please visit napavalleyregister.com/members/join/.
Subscribe to our Daily Headlines newsletter.