Minorities should 'stringently' follow guidelinesBBC2:0923,70223,702viewing this page Related Video and AudioVideo 2 minutes 49 secondsVideo 2 minutes 49 seconds2:49Video 1 minute 29 secondsVideo 1 minute 29 seconds1:29Video 2 minutes 53 secondsVideo 2 minutes 53 seconds2:53Video 1 minute 3 secondsVideo 1 minute 3 seconds1:03Video 1 minute 35 secondsVideo 1 minute 35 seconds1:35Video 50 secondsVideo 50 seconds0:50RTLGot…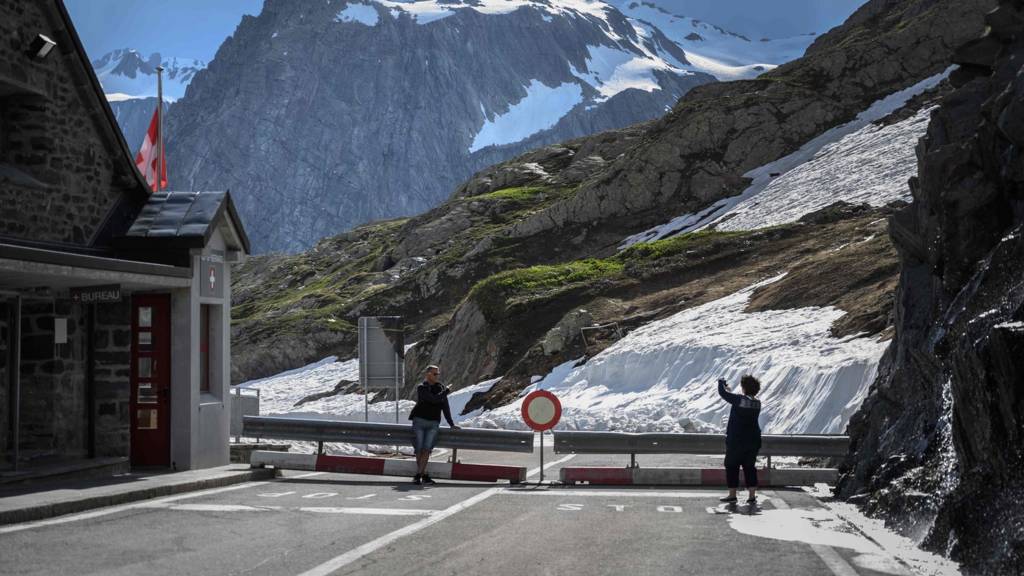 Minorities should 'stringently' follow guidelinesBBC
23,70223,702
viewing this page
Related Video and Audio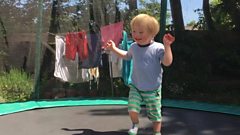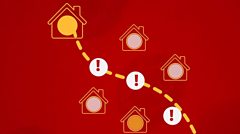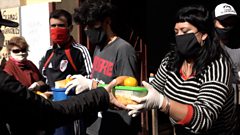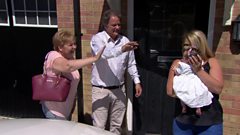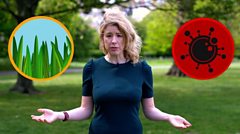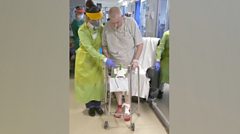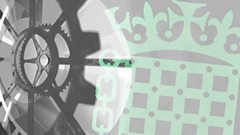 RTL
Got a TV Licence?
You need one to watch live TV on any channel or device, and BBC programmes on iPlayer. It's the law.
Live Reporting
Edited by Tom Spender and Vanessa Barford
All times stated are UK
'No talks' between Italy and UK over air bridges

AFPCopyright: AFP

The Italian foreign ministry says it has not held conversations "at this point" with the UK about the possibility of establishing "air bridges" between the two countries, which would mean British tourists don't have to self-isolate after visiting Italy.

The UK is bringing in a two-week quarantine period for anyone arriving from abroad on Monday – although air bridges could be introduced at a later date so that visitors from certain countries can avoid the restrictions.

The UK government is to outline further details of its quarantine plans later. Read more about them here.

Italy has lifted travel restrictions today, allowing visitors from most European countries to visit with no quarantine.

Labour wants to pin blame for 'mistakes' to UK PM

Norman Smith

Assistant political editor

Labour leader Sir Keir Starmer has adopted a fairly clinical, restrained, analytical approach so far, and a lot of his MPs believe it has paid dividends – forcing Prime Minister Boris Johnson to concentrate on detail where he's not so comfortable.

What we get today, though, is a significant raising in the stakes.

Starmer is now, in effect, saying that the PM will be personally culpable if there is a rise in infections, if the virus spreads, or if there is an increase in deaths because of his handling of the easing of the lockdown – which he frankly thinks has been mishandled.

Some in Labour take the view that this should have been Starmer's approach all along – that actually he's been a bit bloodless and let the PM off the hook.

But the thinking of "Team Starmer" is that Johnson is one of those politicians who always manages to evade responsibility.

What they want to do is to pin the blame very directly on the PM for the mistakes they believe will be shown to have been made, and which have already led to us having the highest Covid-19 death rate in Europe.

Johnson and Starmer will go head-to-head at Prime Minister's Questions later. We'll bring you coverage here from about 12:00 BST.

North Korean children go back to school

The new school term in North Korea was due to start in April, but the coronavirus pandemic got in the way.

Now, two months late, classrooms have reopened and children in Pyongyang have been filing into schools wearing protective face masks.

Despite not confirming a single case of the virus, Pyongyang imposed strict restrictions – including putting thousands of people into isolation, and closing its borders.

Video content

Video caption: Coronavirus: North Korean children return to school in Pyongyang

London's Tube use to be 'severely restricted'

Tom Edwards

Transport Correspondent, BBC London

Getty ImagesCopyright: Getty Images

A severely reduced number of passengers will be allowed to use the Tube network in order to stick to strict social distancing rules, a leaked Transport for London report has warned.

The report, seen by BBC London, shows that even with a 100% service and two-metre social distancing, only 50,000 passengers could board every 15 minutes. That compares to 325,000 normally boarding every 15 minutes at the peak of rush-hour prior to lockdown.

Even with a reduced one-metre social distancing and a full service, the Tube could handle only 80,000 passengers boarding every 15 minutes.

London's transport bosses are grappling with how lifting the lockdown will affect services and are facing unprecedented challenges on many fronts.

Keeping up appearances during lockdown without Botox

Video content

Video caption: Keeping up appearances: Lockdown without botox

The coronavirus lockdown has meant salons and beauty parlours have remained closed – with no way of providing cosmetic treatments.

Some people, like Iwan Steffan, rely on cosmetic treatments like Botox injections and facial fillers. But those missing out are being warned they risk fines – and their health – if they access treatments illegally.

"For me, looking good and feeling good is essential," said the 30-year-old, who hails from Bangor, Gwynedd, but lives in Liverpool.

"Not being able to have treatments has really affected my mental health negatively."

Germany to lift European travel warning from 15 June

Jenny Hill

BBC Berlin correspondent

Getty ImagesCopyright: Getty Images

Germany will remove its general warning against travel to European countries from 15 June, the German foreign minister said on Wednesday.

However it will continue to advise against travel to Britain for as long as the UK government continues to demand a 14-day quarantine for new arrivals.

Foreign minister Heiko Mass said that in place of the general travel warning, the German government will issue travel advice for individual destinations based on criteria including local infection rates and healthcare provision.

A general warning against travel remains in place for other countries, including Turkey.

Prisons warn of outbreak risk if restrictions are relaxed

Danny Shaw

BBC Home Affairs Correspondent

Prison officials have warned that relaxing lockdown measures could increase the risk of an outbreak of coronavirus in jails across England and Wales.

The warning is contained in a Ministry of Justice document setting out plans to ease curbs in prisons, where inmates have been confined to their cells for 23 hours each day.

Lucy Frazer, prisons and probation minister, said the "success" of curtailing movement, visits and activities in jails had helped contain the spread of the virus and limit deaths.

Since March, 1,438 prisoners and staff have tested positive for the virus across 105 establishments – 23 prisoners and nine staff have died.

Frazer said ministers and officials were now able to consider how to "cautiously" restart aspects of prison life.

But a "conditional road map", containing details of the plans says the timing of changes may not mirror those in the community because of the heightened dangers in prisons.

'Can't feed your tiger? Bring it to our zoo!'

AFPCopyright: AFP

Image caption: Tigress Kira's owner could no longer afford to feed her

A zoo in northern Mexico has given shelter to a Bengal tigress whose owner no longer had the means to feed the 130kg (286Ib) animal.

The zoo in the city of Culiacán has also taken in a baby manatee, a python, 14 green macaws and 49 deer.

It's part of an initiative by the Association of Zoos, Nurseries and Aquariums to encourage owners not to abandon their animals in times of economic hardship.

Keeping wild animals is not illegal in Mexico as long as the owners have the required permits and can show they can house and feed them adequately.

Last month, a tiger was seized from a house in Jalisco after it was seen wandering the streets, chased by a man with a lasso.

AFPCopyright: AFP

Image caption: Kira has settled in well at the zoo

'We've brought this on ourselves' – Jane Goodall

Getty ImagesCopyright: Getty Images

Renowned primatologist Jane Goodall has warned that humanity will be "finished" if we don't make drastic changes to our food system in response to the coronavirus and climate crisis.

Speaking at an online event held by Compassion in World Farming, she blamed Covid-19 on our exploitation of the natural world, saying that "we have brought this on ourselves".

"Our disrespect for wild animals and our disrespect for farmed animals has created this situation where disease can spill over to infect human beings," she added.

It's believed the coronavirus originated in a meat market in Wuhan, China late last year.

Warm weather sparked lockdown breaches, London police say

PA MediaCopyright: PA Media

There is a "strong" link between people breaching the lockdown, warm weather and holiday periods, according to analysis by
the UK's largest police force.

The Metropolitan Police looked
at data from 27 March to 14 May, when 973 people were issued fixed penalty
notices and 36 arrested in London.

Peaks of police action
in St James' Park coincided with warm temperatures in early April, the Easter Bank Holiday weekend, and on 15 April, after the temperature rose by six degrees.

But Assistant
Commissioner Mark Simmons stressed that overall there had been "good compliance"
when officers intervened and the force used enforcement for breaches such as gathering in groups only as a last resort.

'Lonely children effect' could manifest for years to come

The effects of lockdown on children's isolation are likely to have a lasting effect, a new review has found.

A Bath University review of evidence – in 60 pre-existing, peer-reviewed studies – about the mental health impacts of loneliness on children and young people, concluded that there could be a spike in demand for mental health services in the years to come.

"Children and adolescents are likely to experience high rates of depression and anxiety long after current lockdown and social isolation ends, and clinical services need to be prepared for a future spike in demand," the authors said.

According to the review, young people who are lonely might be as much as three times more likely to develop depression in the future, and the impact of loneliness and depression could last for at least nine years.

There is also evidence that duration of loneliness may be more important than the intensity of loneliness in increasing the risk of future depression among young people.

GettyCopyright: Getty

Dr Maria Loades, clinical psychologist from the Department of Psychology at the university, said the research was important information for policy-makers, health planners and also teachers:

"For our youngest and their return to school from this week, we need to prioritise the importance of play in helping them to reconnect with friends and adjust following this intense period of isolation."

The review is published in the Journal of the American Academy of Child and Adolescent Psychiatry.

Labour fears government has 'no strategy' for England's lockdown exit

UK ParliamentCopyright: UK Parliament

Shadow Cabinet Office Minister Rachel Reeves has reiterated Labour's concern over the way lockdown restrictions are being eased in England – saying there appeared to be "no strategy to make it work".

Speaking on BBC Radio 4's Today programme, Reeves said the test and trace system in place was not yet "effective".

Echoing comments from Labour leader Sir Keir Starmer in the Guardian, she added: "There are practical things that government can do to make the easing of these lockdown restrictions actually work and we're urging government to get a grip and put those things in place."

Her comments come after former health secretary Jeremy Hunt said his "biggest concern" with the UK's test and trace systems is the length of time it is currently taking for people to get test results.

Russia battles world's third-highest number of infections

Russia has reported 8,536 new coronavirus cases and 178 deaths on Wednesday, bringing its nationwide infection tally to 432,277, the third highest in the world.

In total 5,215 people are confirmed to have died with the virus there.

In a statement on its Telegram channel, the Moscow-based coronavirus HQ said the majority of cases are in Moscow (1,842), the Moscow Region (736), and St Petersburg (380).

Residents in Moscow are now allowed outdoors again after restrictions were eased on 1 June, but regulations remain in place, such as wearing face masks and being given assigned times to go for walks.

Video content

Video caption: Coronavirus: Is Putin's relaxing of restrictions for political gain?

Top Ukrainian football team quarantines as 25 test positive

A top-flight football team in Ukraine has been quarantined for at least two weeks after several players and coaching staff contracted coronavirus.

Premier League side Karpaty's game against Mariupol on Sunday was cancelled after the positive tests, and the Lviv-based team's training sessions have also been called off during the period of quarantine.

Media reports said 25 members of the club had returned positive tests out of 65 who were tested.

Karpaty said in a statement that the team hoped to resume matches once the quarantine period was completed, and asked the recently-resumed league not to stop other fixtures. It called on clubs to be as responsible as possible in testing players, coaches and staff.

China denies it was slow to share info with WHO

ReutersCopyright: Reuters

China says a news report claiming it delayed sharing information on Covid-19 with the World Health Organization is totally untrue.

During the government's daily briefing, foreign ministry spokesman Zhao Lijian strongly denied claims of "significant delays" by China and "considerable frustration" among WHO officials, as cited in the Associated Press report.

AP reported that China "sat on" releasing the genetic map of the virus for more than a week, citing internal documents and dozens of interviews.

It contrasted this with the WHO's public statements at the time, which repeatedly praised China's fast response to the virus and specifically thanked the country for sharing the genetic map "immediately".

Rich-poor pupil gap gains 'wiped out'

Hannah Richardson

BBC News education and social affairs reporter

GettyCopyright: Getty

Lockdown school closures could wipe out 10 years of progress in closing the achievement gap between poor and rich pupils in the UK, a report suggests.

Modest estimates in the government-commissioned report suggest the shutdowns could cause the gap to widen by around a third of what it is now.

This could mean the poorest primary pupils, who are already nine months behind, slipping back a further three months.

The Education Endowment Foundation also warned of a risk of high levels of absence after schools formally reopen, and said this posed a particular risk for disadvantaged pupils.

Midwife says it's 'mad' being Vogue cover star

BBCCopyright: BBC

Three front-line workers from London will star on the cover of British Vogue next month.

One of them is Rachel Millar, 24, who has worked as a community midwife at
Homerton Hospital, in east London, for almost three years.

She told BBC Breakfast she was doing a normal shift on one of the delivery suites at the
hospital when a team from Vogue took her picture as she came out of the ward.

"I came out of the room to get an epidural top up and Jamie,
the photographer, was there and I just got herded in front of the camera, got
my photo taken, and went back into the room – so it was not planned at all."

She says she was one of many NHS staff to have their photos taken and had no idea it would end up on the front cover.

She says: "It was mad. I had no idea at the time when the photo was
taken that that's what it would lead to, but it just snowballed from the first
picture."

Jamie HawkesworthCopyright: Jamie Hawkesworth

London bus drivers 'spat at 60 times' during lockdown

Tom Edwards

Transport Correspondent, BBC London

AFPCopyright: AFP

If we needed more evidence that transport workers are on the front line of this virus, we got it at the Transport for London (TfL) board meeting yesterday.

One of the most shocking stats to emerge was that, since the lockdown began, there have been 60 reports of drivers being spat at – an offence classed as common assault, and which the police say they are using DNA tests and CCTV to investigate.

TfL says it has introduced sealed screens on all buses which it says should help protect drivers.

There have been prominent stories of transport workers being attacked in this way.

In April, railway worker Belly Mujinga died of Covid-19 after being spat at by someone who claimed he had the virus – although British Transport Police has now ruled the assault did not lead to her death.

US issues new travel alert on Tanzania

Sammy Awami

BBC News, Dar es Salaam

ReutersCopyright: Reuters

Image caption: Tanzania's last coronavirus update was on 29 April

The US embassy in Tanzania has issued a fresh travel advisory for American citizens regarding the coronavirus pandemic in the country.

In a statement, the embassy suggested that the risk of contracting the virus in the commercial hub, Dar es Salaam, remained high, but gave no evidence to support its claims.

It suggested US citizens should avoid socialising and leaving their homes.

"Healthcare facilities in Tanzania can become quickly overwhelmed in a healthcare crisis," read the statement.

The advisory comes days after Tanzania's foreign ministry summoned the acting US ambassador, Inmi Patterson, to protest against a similar travel advisory issued by the embassy last month.

According to a statement released by the ministry after the meeting, Permanent Secretary Wilbert Ibuge told the US diplomat that its advisory contained false information and risked causing panic among Tanzanians and visitors.

Unlike many countries in the East African region, Tanzania chose to adopt a relaxed strategy in its approach towards coronavirus, avoiding lockdown and instead emphasising protection of the economy.

On Monday, Health Minister Ummy Mwalimu said there were only four Covid-19 patients in hospitals in Dar es Salaam.

High schools, colleges and universities were re-opened on 1 June and sport events allowed to continue.

Quick test results 'essential' for test and trace – Hunt

Former health secretary Jeremy Hunt says his "biggest concern" with the UK's test and trace systems is the length of time it is taking for people to get coronavirus test results.

He says the government's scientific advisers have previously warned that for test and trace to be effective, the contacts of people who test positive have to isolate within 48
hours – but he says that is impossible if test results are taking 48 hours to come back.

He told Radio 4's Today programme: "I strongly welcome the prime minister's new 24-hour test turnaround target, but at the moment the government isn't saying how many tests are being met within that target, and for test and trace it is absolutely essential that they all are."

Hunt, who chairs the Commons health select committee which scrutinises the government, says some "teething problems" with the new system are inevitable as it was "set
up in less than a month from a standing start".